Florida Historical Sites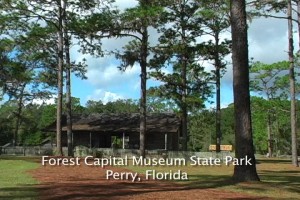 Field trips to historical sites are an excellent and exciting way for you to enhance your students' learning and appreciation for their state's past. Florida has many beautifully restored historical sites throughout the state – one may be in your neighborhood! You can take your students here and they can see what life was like 150 years or more ago. These trips are fun, exciting, and educational and they are a way to make history come to life for students.
Click here for a list of the ones we know have active programs geared to younger audiences. Please email us if you know of additional sites that should be listed here.
Florida Teacher Resources
We've put together several resources for specifically for those teaching in Florida.
This list of resources was gathered in 2011 from actual Florida teachers who use in them in their classrooms.

The Florida Sunshine State Standards are broad statements that describe what your students should know and be able to do at every grade level. They cover seven content areas: social studies, science, language arts, health/physical education, the arts, foreign language, and mathematics. A Land Remembered has been recognized as an excellent tool to use to meet these standards.
For your reference and convenience, you can find them on this page.
A Land Remembered Goes To School, our elementary level teacher guide, has been coordinated with the Sunshine State Standards, as has the Middle School Teacher's Guide.
History Time Lines
History time lines provide a record of events in the order of their occurrence and detail the sequence of related historical events in chronological order. They enable a fast understanding of relevant and key dates, events, people and places. We've put together an extensive collection of time lines on Florida and American history here.

Activities
A Land Remembered Vocabulary List from WildClassroom.net
Student Projects For A Land Remembered from WildClassroom.net
Great websites for Children from the American Library Association
A Land Remembered Crossword Puzzle
Characters from A Land Remembered
Florida Fish & Wildlife Conservation Commissio Activities
Get Outdoors Florid Activity Tips Activity Tips (Find links for many other great resources and activity ideas at Get Outdoors Florida)
Reading Lists
We found several reading list and links with great ideas of books to read.

Videos About Florida History
Here is a growing collection of videos about Florida History.
Teaching With Historical Fiction
Through historical fiction, students gain more than knowledge of historical facts, they develop an understanding of the emotions and humanness of history as they identify with a novel's characters. We've found two wonderful essays we share with you here.