Florida His­tor­i­cal Sites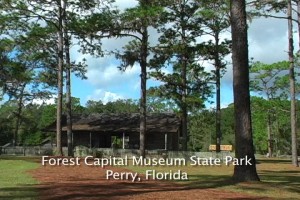 Field trips to his­tor­i­cal sites are an excel­lent and excit­ing way for you to enhance your stu­dents' learn­ing and appre­ci­a­tion for their state's past. Florida has many beau­ti­fully restored his­tor­i­cal sites through­out the state — one may be in your neigh­bor­hood! You can take your stu­dents here and they can see what life was like 150 years or more ago. These trips are fun, excit­ing, and edu­ca­tional and they are a way to make his­tory come to life for students.
Click here for a list of the ones we know have active pro­grams geared to younger audi­ences. Please email us if you know of addi­tional sites that should be listed here.
Florida Teacher Resources
We've put together sev­eral resources for specif­i­cally for those teach­ing in Florida.
This list of resources was gath­ered in 2011 from actual Florida teach­ers who use in them in their classrooms.

The Florida Sun­shine State Stan­dards are broad state­ments that describe what your stu­dents should know and be able to do at every grade level. They cover seven con­tent areas: social stud­ies, sci­ence, lan­guage arts, health/physical edu­ca­tion, the arts, for­eign lan­guage, and math­e­mat­ics. A Land Remem­bered has been rec­og­nized as an excel­lent tool to use to meet these standards.
For your ref­er­ence and con­ve­nience, you can find them on this page.
A Land Remem­bered Goes To School, our ele­men­tary level teacher guide, has been coor­di­nated with the Sun­shine State Stan­dards, as has the Mid­dle School Teacher's Guide.
His­tory Time Lines
His­tory time lines pro­vide a record of events in the order of their occur­rence and detail the sequence of related his­tor­i­cal events in chrono­log­i­cal order. They enable a fast under­stand­ing of rel­e­vant and key dates, events, peo­ple and places. We've put together an exten­sive col­lec­tion of time lines on Florida and Amer­i­can his­tory here.

Activ­i­ties
A Land Remem­bered Vocab­u­lary List from WildClassroom.net
Stu­dent Projects For A Land Remem­bered from WildClassroom.net
Great web­sites for Chil­dren from the Amer­i­can Library Association
A Land Remem­bered Cross­word Puzzle
Char­ac­ters from A Land Remembered
Florida Fish & Wildlife Con­ser­va­tion Com­mis­sio Activities
Get Out­doors Florid Activ­ity Tips Activ­ity Tips (Find links for many other great resources and activ­ity ideas at Get Out­doors Florida)
Read­ing Lists
We found sev­eral read­ing list and links with great ideas of books to read.

Videos About Florida History
Here is a grow­ing col­lec­tion of videos about Florida History.
Teach­ing With His­tor­i­cal Fiction
Through his­tor­i­cal fic­tion, stu­dents gain more than knowl­edge of his­tor­i­cal facts, they develop an under­stand­ing of the emo­tions and human­ness of his­tory as they iden­tify with a novel's char­ac­ters. We've found two won­der­ful essays we share with you here.