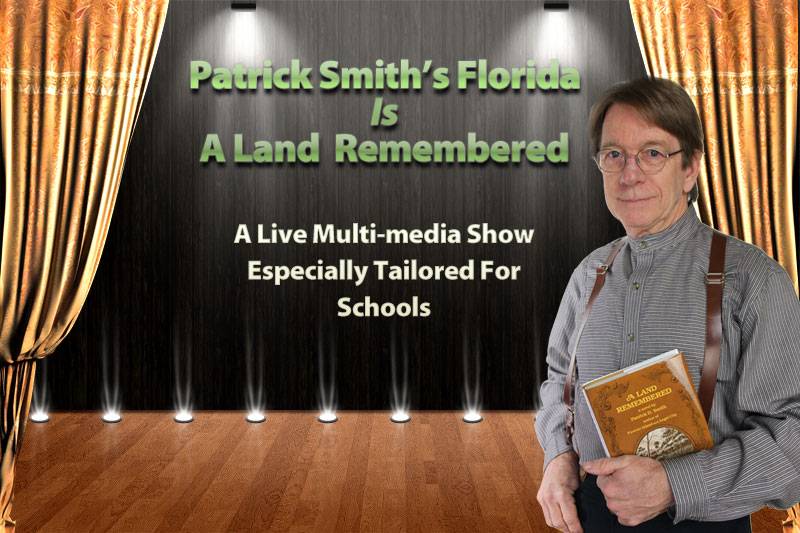 Click for a calendar of appearances.
Click to November or March to view dates when I'm available.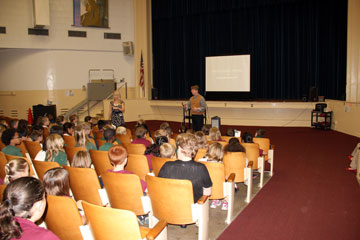 It's hard to believe but I have done over 200 presentations of "Patrick Smith's Florida IS A Land Remembered." The show is what I call "visual storytelling" and includes lots of videos, photos, music, and special visual effects. I have presented it in many schools and am happy to say that the students love it. They have gone so far as to write me fan mail, and it has been so much fun to autograph books for them (even though my father is the author). I always leave time at the end of the show for questions and the students have the best questions, by far, of any audience I meet.
It has been so successful that I'm coming back in November, 2017 and March, 2018 with a SPECIAL SHOW JUST FOR SCHOOLS. The school version runs 30-35 minutes, focuses almost entirely on A Land Remembered, and allows students time for questions. If interested in reserving a spot for your school please contact Rick at rick@ALandRemembered.com or call 1-888-744-9381.
You know, few if any books have captured the spirit and colorful history of Florida as has A Land Remembered.  Students simply love it. We have heard many times from teachers and parents that A Land Remembered was the first book that their students had eagerly read from cover to cover. Hundreds of students have written letters about how much they love the book. They turned it into class projects and even made plays and videos about it.
I don't do the show alone. Patrick Smith makes video appearances throughout the program to entertain and enlighten the audience about his extraordinary life as a writer and his thoughts about Florida.
In my longer shows I dig into a few other books that were keys to Patrick Smith's literary career, but for the school show, I focus almost entirely on A Land Remembered.
This is a media-intensive show. It is not a "lecture" or just a "talk." This program is a sensory delight incorporating video clips, photos, paintings, music, sound effects and a few jokes to transport you to another place and time. I narrate the show live, answer questions and will happily sign books. I
Come and enjoy an unforgettable journey into a Florida that once was, is no more, and never again will be.
There is a $500 speaking fee for the show. If more than one show or local venue is booked, we may be able to reduce that amount.
Enter your name and email address to be notified when the tour is coming your way!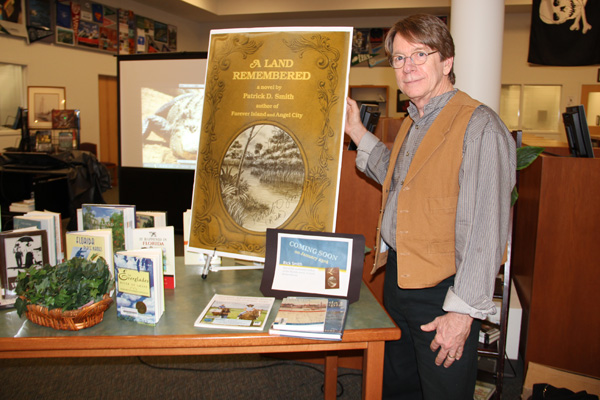 Signage at Braden River High School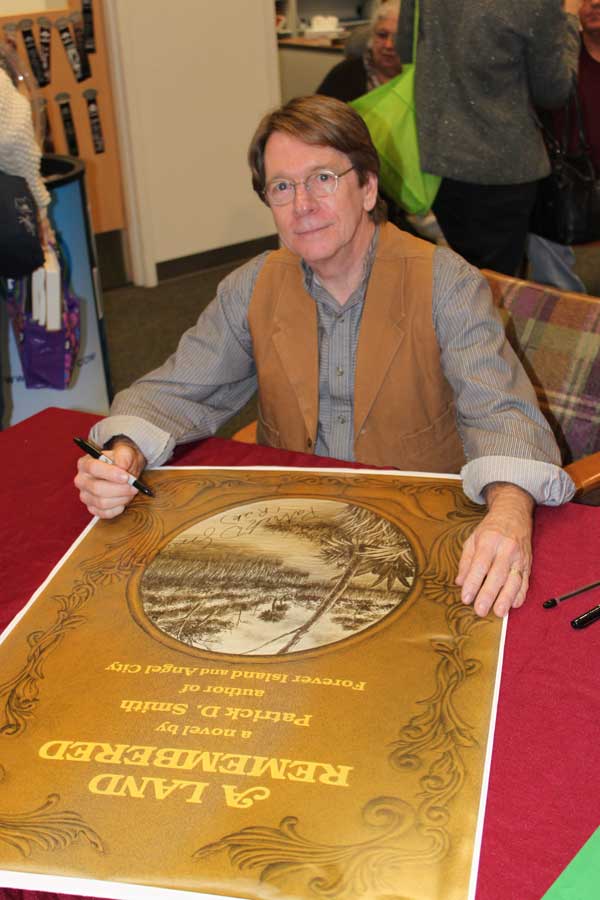 Signing a post at Braden River High School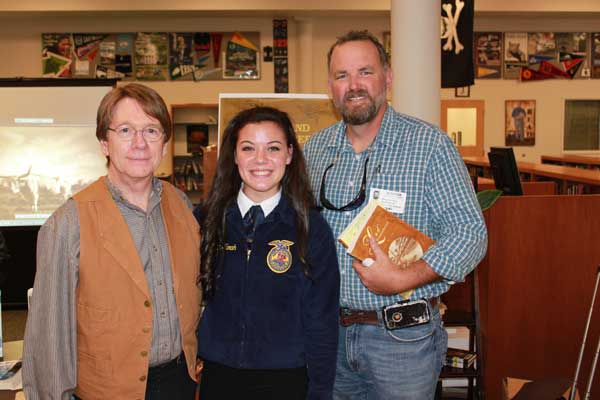 Rick with Mackenzie Farah and Ben King at Braden River High School. Ben helped facilitate the visit.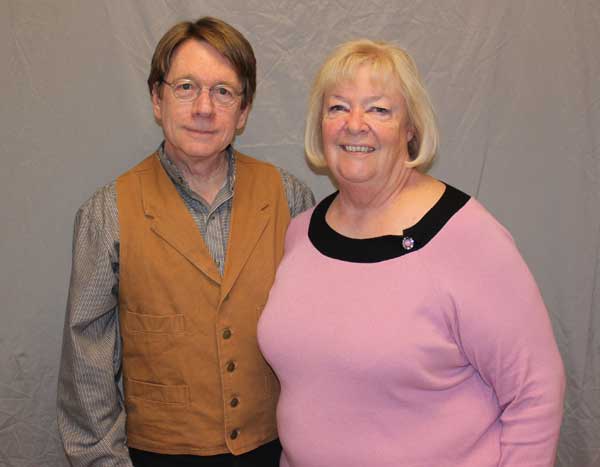 Dr. Mary Thompson coordinated the visit at Braden River High School. She runs a progressive program there.
Click to read Rick Smith at Punta Gorda Review

We totally loved seeing you guys and the presentation was awesome!
What a guy your father is!  Wow wee!

Gayla

My wife and I saw Rick when he came to Stuart. To say the least we were impressed.
I want to urge him to come to Okeechobee on his fall speaking tour.

Terry N.

Thank you! My husband and I so enjoyed your presentation at the library in Cocoa.

Susan B.

Thank you so much for coming to Windy Ridge to speak with our sixth graders about your father and his wonderful legacy.  The students have now finished volume 1 and can't wait to start volume 2 of A Land Remembered.  Our unit has been so enhanced by your personal account of childhood with your dad.  You spoke beautifully and tailored the program perfectly for our kiddos!  Thank you again so much for your visit!

Elizabeth Chick

I made it to the Marco Island talk. Was a great show, and I managed to get a signed copy of the book A Land Remembered.
Thank you for doing this tour.

Randi R.

One day I was looking through a Forum Magazine from the Florida Humanities group, and I noticed an article about Patrick Smith, his life's adventures and the books he had written.  I instantly knew I wanted him to talk to the Marco Island Historical Society members. I called the number listed and found his son, Rick Smith who agreed to travel to Florida from California and he was willing to do a presentation about his life with his famous, beloved father.  His video clips with his father speaking all helped us to get to know the man behind the wonderful writings. What a wonderful tribute to a legend.Thank you, Rick

BJ Henning, Program Director, Marco Island Historical Society

I attended the show yesterday in Melbourne. Really enjoyed it all. The venue and informal setting made it feel very personal.
Rick does a great job entertaining (he really is funny!), Kim takes care of the tech and sales end and I learned some things about Patrick Smith that I didn't know .
I learned about the books I hadn't read, and it won't be long because I purchased them and have already begun reading The River is Home.
Congratulations on a successful tour Rick and Kim.

Debbie Horn Little